This year SwissHelios has developed the Montreux Jazz Insider Application. This Montreux Jazz Festival novelty offers benefits to the the aficionados of Jazz and the festival. They get prime information ahead of others and can participate at exclusive event using an innovative mobile application.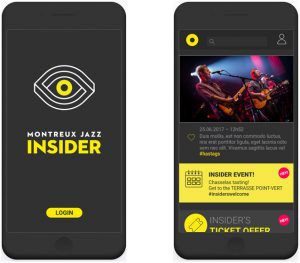 The journal « Le Temps » has published an article on the "Insider" application developed by SwissHelios for the Montreux Jazz Festival
Mathieu Jaton, the director of the MJF speaks about it:
"…. the application offers enough benefits to be interesting.Starting at next year's festival it will allow to book seats 2 hours before they are are officially offered for sale. In addition it will offer information – content during the year not just during the festival."
Prize competition  « become an Insider  free of charge for 2017 and 2018 ».
SwissHelios offers the chance to become a member ofthe "Insider-Community" free of charge.  Register and enjoy this new experience as Quincy Jones who has the goodies of theapp explained by SwissHelios Director Julio Salgado.
In order to participate in the competition click here or on the picture
Montreux Jazz" Webshop Application
SwissHelios has also developed the whoe solution for the Montreux Jazz Festival – shop using Magento.
The webshop is more efficient than the old version. It offers integrated functionality such as managing anticipated orders, shipment via postal services or FedEx, business reports or the integration of on line payment via Six Saferpay. This solution is also used in all Montreux Jazz cafés across the globe. More information on our solution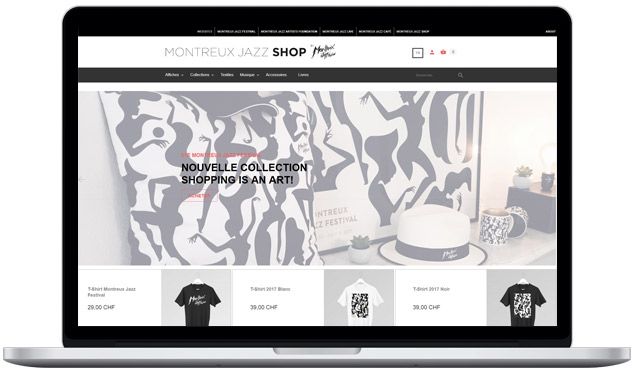 Don't hesitate to contact us under info@swisshelios.com