With the increasing number of users, the vulnerability also increases and so the online world demands for a qualitative software solution that is highly secured and safeguard its users from all the attacks or breaches. In the last year, the information and technology industry witnessed the most path breaking evolution in software testing, where new trends have replaced the traditional methods of manual testing. It is now all about AUTOMATION TESTING.
The rapid development trends are not just motivating developers to upgrade their skills but it also demands the software testers to keep up with the rapid software development solutions / trends and keep on working on upgrading their skills.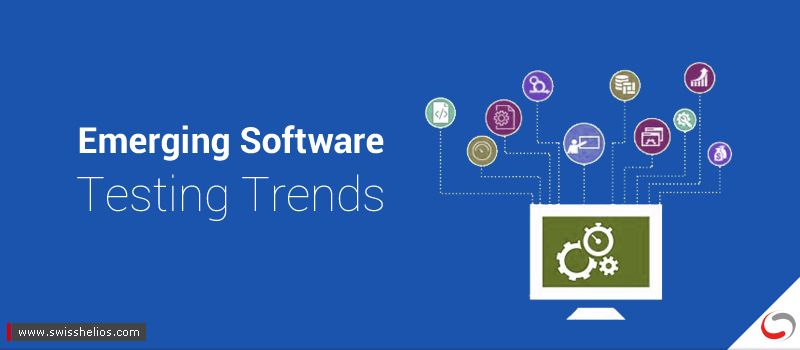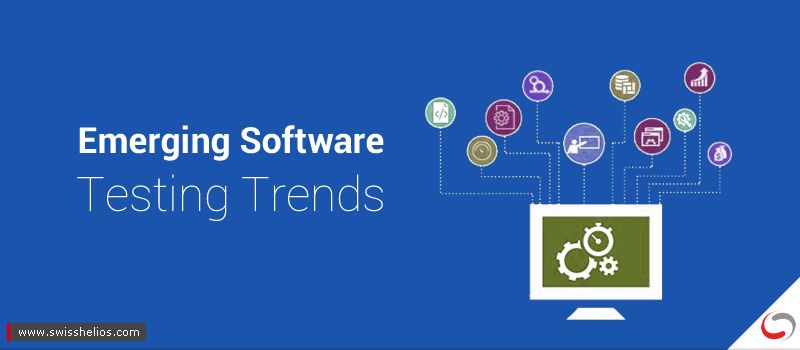 There are many new software testing methodologies, tools and techniques that is taking software strategy and testing strategy to next level. From analyzing top 500 fortune companies and their practices, we have curated a list of emerging software testing trends that are here to stay. Let's explore these trends one by one. With this blog, we aim to enable enterprises with information that can help in improving testing software solutions.
SDET – Software Development Engineers Test
SDET is a software engineering professional who is a tester and also a developer. So this gives an added advantage of knowing about the cause of the fault/ bug along with the knowing what is the fault/bug. Until now, they were the manual testers but now SDET is also moving towards Automation Testing which is already the central focus of the software industry.
See Also:- User Experience & User Interaction Design Are Interdependent!
Adopting Development Methodologies with Open Source Tools
We see more IT Companies, Software Innovation Companies, Transformation Partner and web development companies are adopting contemporary development methodologies like Agile, DevOps and Test Automation. Here, it is enabling them to come up with improved a software strategy. And this is why, there are many open source tools that are introduced for these development methodologies and are being adapted by many businesses globally. Also, the IT support services and framework communities for these tools are helping in improvising Test Automation. So, in the near future, we can expect open source tools to take over the Automation Testing.
Digital Transformation is still the BIG THING!
When mankind is heading towards the digital era, we cannot avoid the topic of digital testing. The IT industry is indeed focusing on digital testing for better software solutions. The need for digital transformation is demanding for more focus on automation testing and new ways to assure online security. For this, robust software strategies will be needed to focus on optimizing the functional testing across platforms and digital channels as the parameters can vary from channel to channel or platform to platform. Therefore, under IT transformation, the IT companies are taking digital testing to a new and improved level.
Internet of Things Testing
The IT industry is witnessing a great change where we are seeing devices that are connecting everything. Yes, it is the Internet of Things and IT consulting companies according to few studies and ; it is going to be among the biggest industries by the 2020. So comes IT testing in picture. As there are more IT devices in the market now and are being used by masses, there is a need to have better IoT Testing to offer better software product quality. Software development companies across the globe are creating software product strategy that focuses on IoT development and its testing. Currently, the IoT industry is experiencing many issues and is vulnerable to security problems.
Even Bigger will be Big Data
We all are well aware of how Big Data is becoming the next big thing in the IT industry and the world has now accumulation of huge amounts of data which will eventually be a part of Artificial Intelligence and Machine Learning and other such emerging technologies and innovations. And it is ever growing! Thus, Big Data testing is as important to handle and secure these huge amounts of data. Because, a lot of this data is high confidential, so its security is very crucial for the online world and the IT industry. For testing datasets, one requires analytical tools, techniques, methodologies. Also, many frameworks are now being introduced for BigData testing which are expected to improve and evolve with time.
Performance Testing is the New Thing
Alongside performance engineering, there are talks that it will soon be replaced with Performance testing. Here, when we say performance testing, we mean that testing only ensure user experience which is the most important factor in software product. It is really important to have consistent performance across platforms, operating systems, to know the efficiency of the product. This derives the success of the software product.
Software Testing is now EVER GROWING
The IT industry has surpassed the era of manual software testing and slowly the focus is shifting to Automation Testing. And so it is important to upgrade skills for software testers and also consider testing for various new innovations like IoT and BigData and many more. Yes, software testers and team of SDETs at SwissHelios are already learning tools and techniques to improve software testing and take software solutions to next level.