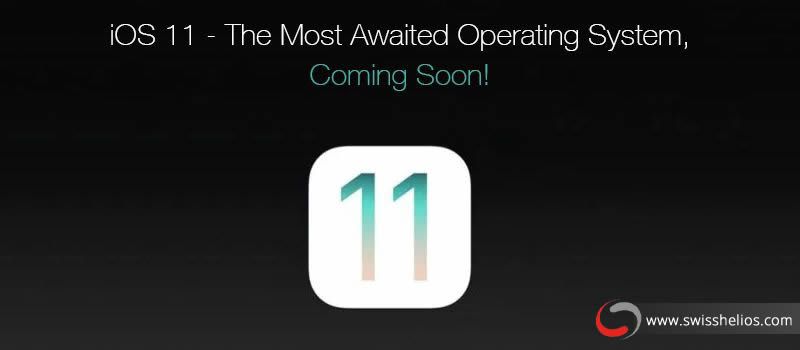 After a long wait, this time iOS is surely not going to disappoint you. Yes, we think that you will be pleased to use iOS 11. The WWDC Event made some very important announcements that will impact the life of those using iOS.
And this time, there is much in store for the iPAD users as well. Apple Corporation gearing up to blow your mind with the features in the latest operating system for iPhones and iPads in iOS 11.
Take a look at these MIND BLOWING features:
iPhone with iOS 11
Pay with a Message
They are offering convenience! Yes, now Apple Pay lets you pay and receive payments from friends very easily through a message. They have made payment conversational. Send money instantly and securely. There are namely two categories:
Person to Person: Here, you can pay with your debit/ credit card and request for money instantaneously.
Apple Pay Cash:You can save money and make payments with the wallet of Apple Pay Cash. What's even amazing? You can shop online and offline with it.
Although there are other payment systems like Paypal and Venmo, but the US is indeed loving Apple Pay already and with this upgrade it will changing the game.
The Newly Revived App Store
It does not look like the app store anymore! It has been designed to do much more than just discovering apps. It's like you will be discovering apps in a new way. Software experts, geeks or developers can share stories on the wall and there is all new Games Tab. We are skeptical of the user experience though, but overall it is a new kind of App Store.
Is Siri Getting Any Smarter?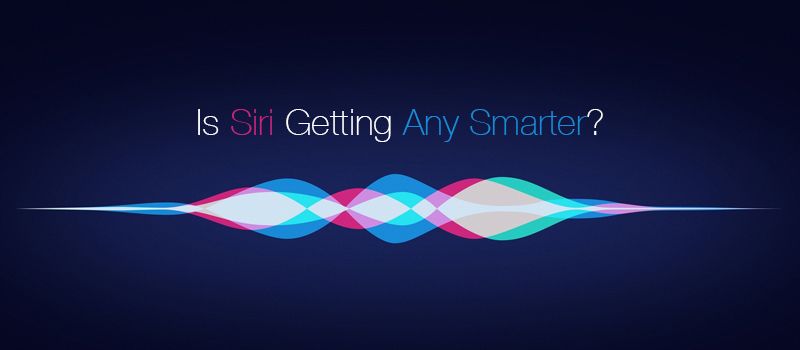 She is enabled with natural voice which means she is going to sound natural and not like a robot! You would probably like to hear her more often. Well, we can only hope.
Learn New Languages & Listen to Good Music with Siri
Siri will also translate for you in different languages, so travelling can be fun with Siri. Also, she is going to act like your part time DJ. She will play songs by learning your past behavior and you could soon become a MusicGeek by asking her details of the songs. Now, that we love!
She will be learning from you!
She is indeed getting smarter. Siri will anticipate, suggest and act by predicting your behavior through Machine Learning. They say, she will give you the news you are interested in along with suggestive features like bookings, scheduling, suggesting movies or telling you when will you be reaching your destination.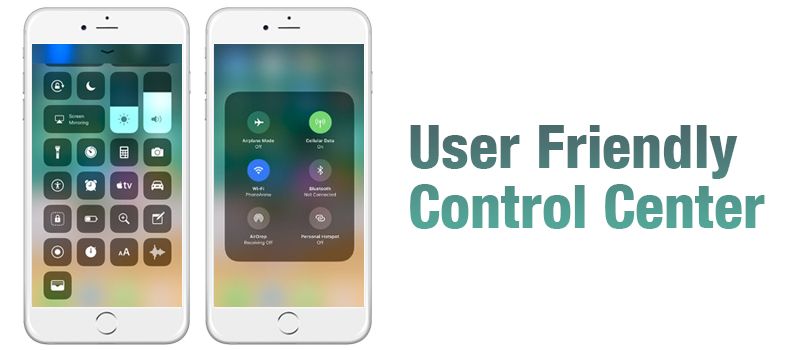 Have Greater Control
You are going to feel a little more powerful with your machine now. We are talking about your iPhone. It is offering greater control by letting you customize the Control Center. You can do almost anything that you do often, a little faster. You might have seen something or used something similar we are guessing. The Control Center has a 3D Touch feature to explore more features.
New Photo Effects
Live Photos gets interesting. It will not just make your pictures look good but you can be really creative as well. Comparing to the new Google Photos, this is descent enough.
Your photos can now be converted into a funny interesting loop. The app will suggest pictures to create loops. This is not just funny but very interesting for collecting travel stories with the Bounce feature. These pictures can be treasured like memories where you can capture time and movement by capturing in long exposure.
AirPlay 2
With the help of Airplay 2, you can easily control your audio system at home. You can listen to any song in your backyard and make someone listen to the same who is in the drawing room. So, plan your next party with AirPlay 2.
Music Gets Personalized: You can create your profile and share music with friends. You can also see what others are listening to and your community can share and listen to better stuff.
Messaging Gets Fun: There is whole new collection in the app drawer in the Messaging app.
Better Camera: There are new filters in the Camera Application and with Next Generation Compression Quality. So basically, better pictures without even makeup.Woah!
Personalized News: It offers relevant publishing on the app wall. There is new tab called 'Spotlight' which showcases a different topic every time. You can also browse the collection of latest videos in 'Today View'. Well, it's just another news app.
DND for Driving: Drive safely and avoid disturbance. This iOS has an integration which will allow the iPhone to sense while you driving and turn on 'Do Not Disturb' mode while you are at it. So relax and drive.
Maps Could Get Better: Yes, the map avails you all that jazz. It offers lane guidance, nearest restaurants, etc. but it is only still very restricted when it comes to finding remote areas. One good thing, it shows the speed limit for the road you are driving on.
Notifications are the same: There is not much difference here, you can see notifications by pulling your lock screen down. No need to unlock your phone.
QuickType Keyboard: You can do a stunt with one hand and use an iPhone with the other. They keypad is very user friendly with one handed typing.
Automatic Setup: When your Mac device recognizes your iPhone or iPad, all your iCloud Keychain passwords are imported and secured. Enjoy better security.
iPad with iOS 11
Yayee, we absolutely glad about this feature. The new iOS11 for iPad will come Drag and Drop feature. So now, you can easily move things from one app to the other without having to click a lot of time or getting lost in the way. The design is very impressive as it considers the large screen display of an iPad.
You have a chance to use a very advanced Apple Pencil which will let you do almost everything.
Instant Mark Up: It will take your creativity to a whole new level. So mark it, write it or highlight it. Only that this will be useful for iPad Pro.
Instant Notes: Tap and take notes, As simple as that! And whatever you create will get saved automatically in the Apple Notes App.
Inline Drawing : Create drawings that come handy for later. You can jot down details in your Notes while you are on the go or while implementing a project. You can add inline drawing with Apple Pencil to your mails as well.
Scan & Sign: The document scanner in the new iOS can sense and scan a document. Isn't that amazing! Now, you don't have to go outside to scan or get a scanner. Your iPad can do it for you. You can scan documents, edit the scan and change the dimensions. And then share it wherever! So so easy.
Augmented Reality Bliss for iOS Developers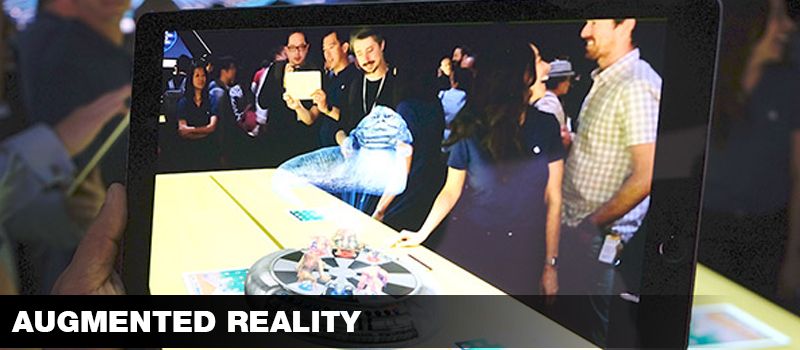 Good News! AR comes to Apple iPad. It is called the ARKit which a new framework for developers to explore Augmented Reality Innovation. With the help of ARKit, one will be able to build AR experiences.
iOS11 The Deciding OS Version for iPhone &iPad Future
We are much pleased with the current upgrade. But we feel the user experience for this OS will decide the future of Apple iPhones and iPads. iOS11 has introduced extra ordinary new features but the improvements in the already existing features are just very basic.
We were expecting a little more in this iOS. In conclusion, we would like to say that we hope that this OS grabs more number of users. For our iOS developers and mobile app development team, the ARKit is indeed the biggest news of the year. We are looking forward to explore our options with Augmented Reality apps and take it a new level.
iOS developers can enroll in the Apple Beta Program, see link here: https://beta.apple.com/sp/betaprogram/
We hope this read was fun and that learnt all the major features of this iOS11 upgrade. We cannot wait to get a chance to use all the features. Have a great day! Share your views with us on iOS11, maybe we could enter into a discussion. We would love that!
Original Source: Helios Solutions