We are happy to introduce our new www.swisshelios.com. It describes multiple options how we can help you bridge the gap to success, in a new way, with a different, a fresh perspective.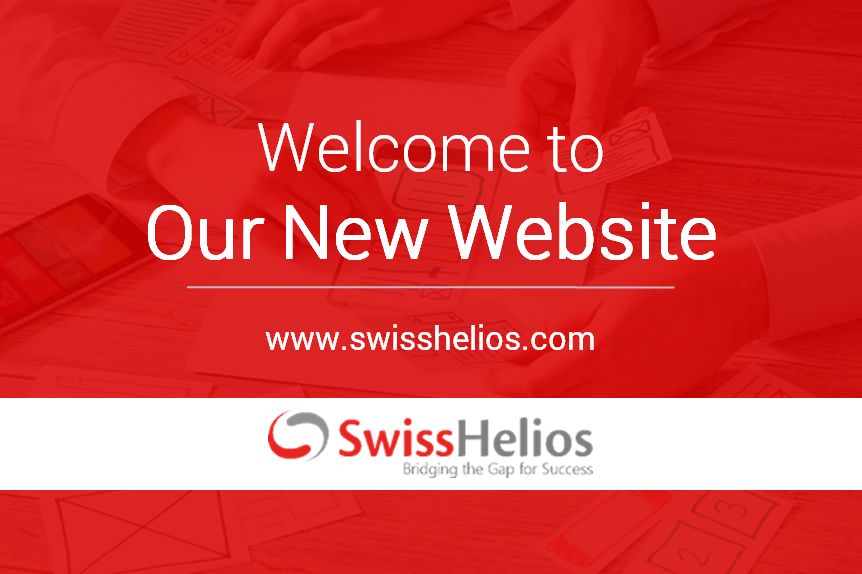 SwissHelios – Bridging the Gap for Success
This is a website about a company which is different, which is not just another IT or Outsourcing company, out there. We reach out to our potential partners with a new outlook towards software development, fully focused on providing value, be it on a strategic business and/or operational level. Doing so, we rely on experienced resources working with latest technologies.
With the help of this website, we are trying to fill in the void of communication with businesses existing across Switzerland and in other parts of the world. We have been in the IT business for more than 10 years with a team of more than 150 people. We now wish to explore our possibilities for collaboration in and around Switzerland. We see plenty of innovative ideas around, we see a lack of available resources, we see a need to be competitive price-wise, we see opportunities offered to European and other countries by digitalization, augmented Reality, Internet of Things, Artificial Intelligence etc. This is where we want to support with our resources and creative ideas.
With our partners we have delivered High-End IT solutions to dozens of companies across Europe but also in the US, in Latin America and India. We provided services ranging from covering simple needs to complex business-enabling solutions, running projects or just providing developers to existing teams.
Collaborate with SwissHelios
We are located in the heart of Europe, understand the variety of cultures in Europe. Our experience having worked in over 40 countries on all continents for a multitude of industries, our ability to work in multiple languages and our focus to really help customers be successful makes sure we do understand clients fast. This experience and our thorough Swiss quality approach combined with development resources in other countries offers our customers the best of both worlds.
Building a solution is not just about choosing the right technology or framework, it is first about really understanding what our customers want and need. A rich basket of competences and resources then helps cover those needs with solid yet innovative approaches, most adequate technologies delivered by enough, competent and passionate resources at affordable prices.  This is what we at SwissHelios and at our partners stand for.
Take a look at our services here: http://www.swisshelios.com
Tell us your thought, and we will help you bring it alive. From consulting on your grand ideas, to offering support or maintenance for an existing system, we do it all. We are bridging the gap of communication not just with technology but with an analysis of a situation which is based upon "human-brain understanding" of business environments and country cultures. Come on! Let's use our combined capabilities, technology and other competences for the right reasons! Let's together climb the ladder of success.
Collaborate with SwissHelios: http://www.swisshelios.com